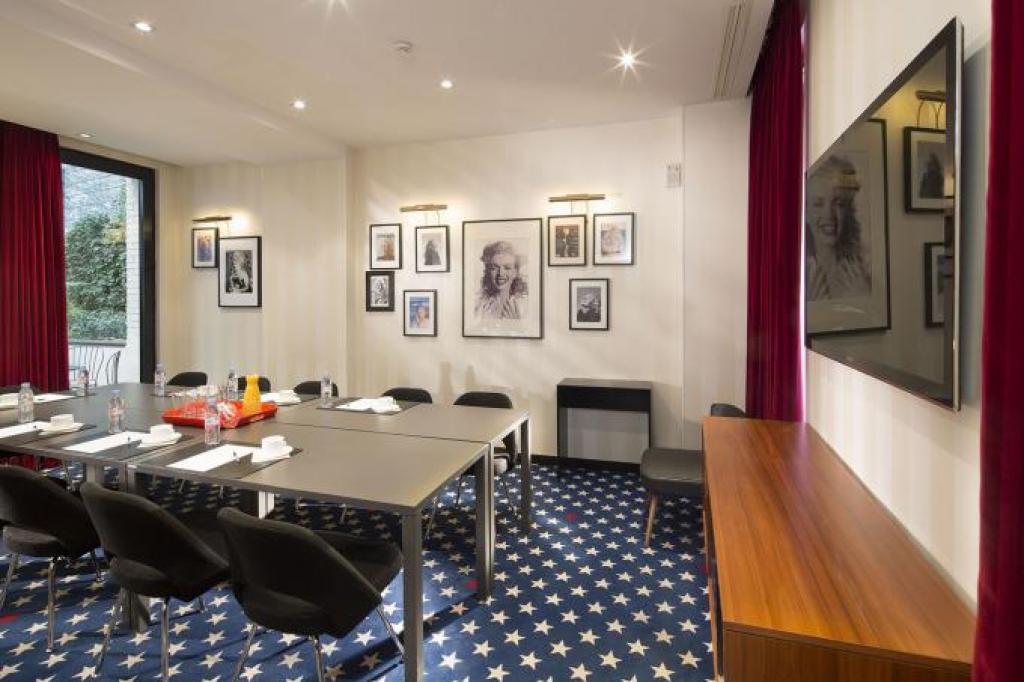 Your meetings and seminars at the Platine Hotel
Categories : Hotel, published on : 12/15/18
Need to meet with your customers, reconnect with your teams or focus on a new project? It's time to leave your premises and discover the Platine Hotel seminar room! In addition to a range of services and facilities, you'll discover an atmosphere that's conducive to concentration and creativity. Welcome to our stimulating cocoon.
Seminar essentials
Our team has created a room that's perfectly suited to all types of meeting or seminar. You'll have access to a flexible space that's bathed in natural light. Tables, chairs and armchairs are designed for optimal comfort, even after hours of meetings. In addition, you will also have all the technological facilities and connectivity required for your presentations and events. Our team is at your disposal for the organisation of welcoming drinks or coffee breaks and all the extras you'd like to add to your seminar.
Make the most of your Platine Hotel
The Platine Hotel is so much more than simply a meeting place. It is a place that's filled with character, inventive, innovative and rich in conviviality. The hotel's décor extends to all areas including the seminar room, and thoughtful details will immerse you in an iconic and glamorous era. Enjoy a unifying, stimulating and productive seminar and reward your staff with moments of sharing at the Honesty Bar, moments of relaxation in the Spa or a hearty breakfast before tackling the day's work.
The Platine Hotel is ideally located in one of the city's business districts. It's close to public transport allowing you to find easy connections to train stations and airports. Our staff is at your disposal and can assist you in the organisation of seminars or suggest ways to make your event so much more than just another meeting.
******
More information :
- Seminars
---
Platine Hotel, a 4-star boutique hotel at the heart of Paris 15th