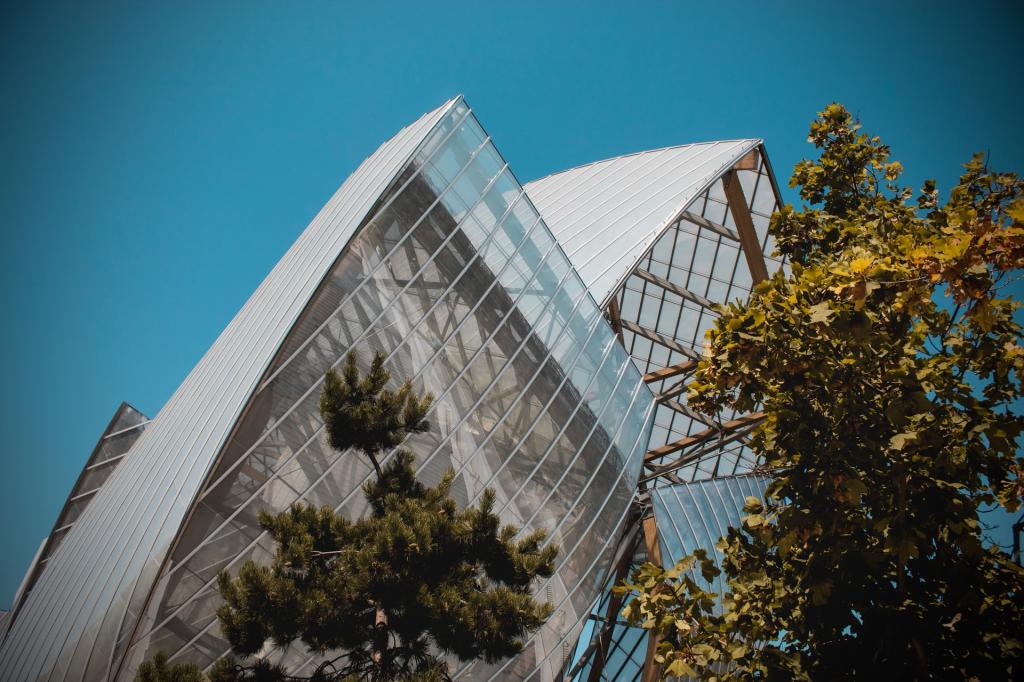 The new programme of the Fondation Louis Vuitton
Categories : Exhibitions and Museums, published on : 10/15/20
This essential epicentre of contemporary art has established itself over the course of the six years of its existence as a must-see during a visit to Paris. In addition to the exceptional architecture of the building designed by Frank Gehry, the Louis Vuitton Foundation distinguishes itself with its sharp, original and challenging exhibitions of international quality. Here is what this amazing art museum and cultural centre is offering for autumn 2020.
A revised programme but the same inspiring experience at the Fondation Louis Vuitton
Like all places open to the public, the Louis Vuitton Foundation has adapted to the current health situation. It welcomes visitors in accordance with a protocol designed to ensure the health safety of everyone without limiting the pleasure and freedom of a visit. So, in complete peace of mind, you can now enjoy a rich retrospective devoted to Cindy Sherman. Created in collaboration with the artist, this exhibition revisits concepts of identity and image.
The Fondation Louis Vuitton puts Cindy Sherman in the spotlight
Originally from New Jersey but long established in New York, Cindy Sherman was affiliated with the Pictures Generation collective of artists who came of age in the early 1970s. The exhibition consists of some 170 works covering the years 1975 to 2020 as well as a recent set of images presenting male figures and couples. To provide a more intimate immersion in the artist's world, the Foundation offers thematic tours with a guide who will assist you in interpreting the works. And, of course, your Platine Hotel team will keep you informed about the programme!
The Louis Vuitton Foundation, located in the heart of the Bois de Boulogne, is easily accessible from the Platine Hotel. Take advantage of your stay in Paris to discover the Foundation's autumn exhibition featuring the creativity of Cindy Sherman!
******
More information:
---
Platine Hotel, a 4-star boutique hotel at the heart of Paris 15th