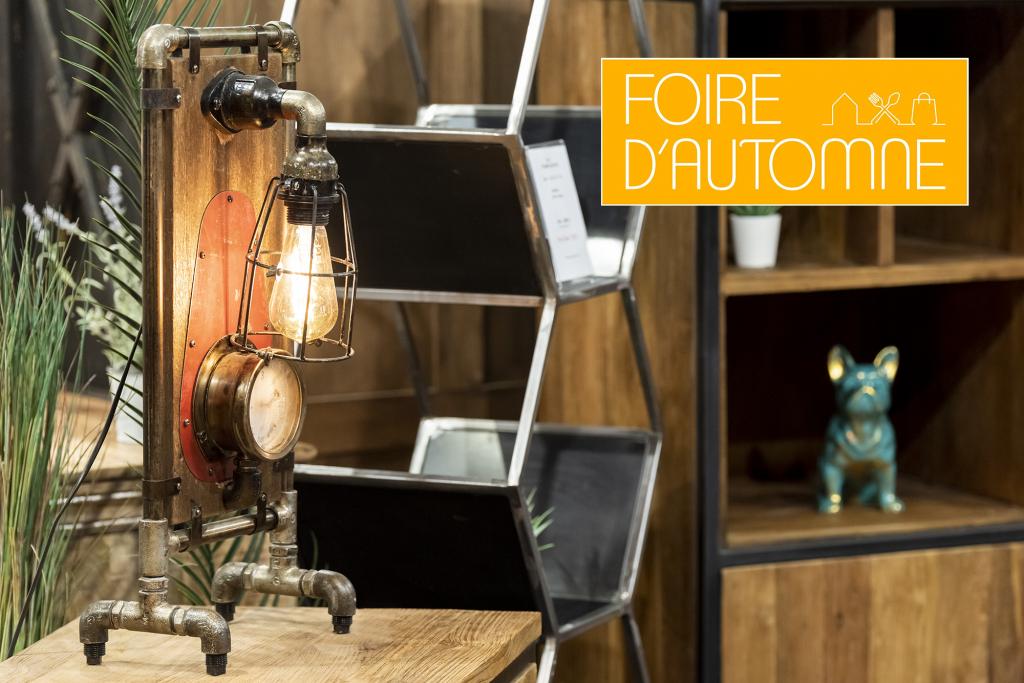 The Foire d'Automne; a wealth of great ideas
Categories : Fairs and Trade Shows, published on : 10/15/19
The first chill wind of autumn puts us in mind of enjoying the warmth and comfort of home. However, if you really want to make your home your haven, you need to seize the opportunity to discover all the new trends at the Foire d'Automne (Autumn Fair). Book your stay at the Platine Hotel today and check out this fabulous, wide-ranging trade fair!
The spirit of the Foire d'Automne
From October 28th to November 3rd, pavilion 7.2 of the Porte de Versailles Exhibition Centre, about fifteen minutes from your Platine Hotel, hosts the Foire d'Automne. This unique event focuses on three areas; home, gastronomy and shopping. That's all the essentials covered in 27,000 m² of exhibition space! Hundreds of exhibitors are eager to show off the hot trends of the autumn and offer you solutions to improve your everyday life and freshen up your interiors. From beautiful objects to innovative ideas and decor workshops, everything is well thought out, affordable and exciting.
Enjoy the Foire d'Automne
To avoid wasting time at the entrance to the Porte de Versailles Exhibition Centre, why not book and download your invitations and tickets online? While you're visiting the website, you can also have a look at the schedule of events and workshops. Please note that some require registration. You can also see the layout of this huge trade fair and plan where you want to go, thus making the most of your time. Or perhaps you'd prefer to simply wander wherever the fancy takes you!
A comfortable home is without a doubt the first step towards happiness! During your stay at the Platine Hotel, visit the Foire d'Automne and discover the latest trends and innovations for all budgets. Christmas is fast approaching, so maybe you could start your seasonal shopping there, too…
******
More information:
---
Platine Hotel, a 4-star boutique hotel at the heart of Paris 15th