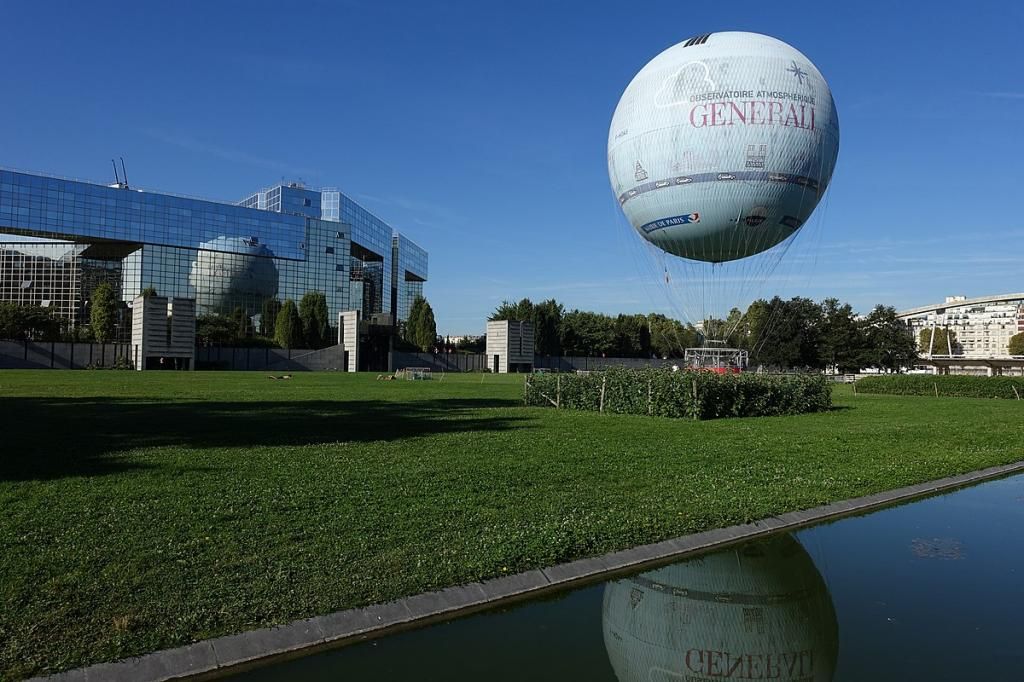 Take to the sky in a hot-air balloon at the Parc André Citroën
Categories : Visit Paris, published on : 7/15/19
The beautiful days of summer are finally here! It would be a shame not to take advantage of this sun-kissed opportunity to discover the green spaces of Paris, which are more plentiful and varied than you might think. A few minutes' walk from your Platine Hotel you can discover one of the newest; the Parc André Citroën and its famous hot-air balloon.
The Parc André Citroën Park; a green haven
Paris does not only have traditional French- or English-style green spaces. The Parc André Citroën is the proof! The work of renowned architects and landscapers, it fits perfectly into this modern and vibrant district with its monumental greenhouses and magnificent perspectives that lead to the Seine. Water games provide cool relief from the summer's heat, extensive lawns offer plenty of space for picnicking or reading, children's games and table tennis facilities are provided… In fact, everything you need for fun and relaxation in the park.
Fly away!
Get a new perspective on the capital, join the Eiffel Tower in looming high over the city's streets, contemplate the silver ribbon of the Seine, in short, embark aboard the Ballon de Paris! This tethered balloon rises 150 metres into the Parisian sky every 30 minutes and gives you an exceptional view of the whole city. Savour the calm at that altitude and relish the powerful feeling of freedom. The balloon operates throughout the park's opening hours, but the experience is at its most magical in the morning during the first flight at 09:00 and in the evening just before closing time. This original attraction is as perfect for a romantic moment as it is for shared family fun.
Your Platine Hotel is in the 15th arrondissement, one of the most dynamic and exciting in the capital. Among this district's must-see places, the Parc André Citroën will undoubtedly be the coolest highlight of your summer break in Paris.
******
Photo credit : © Wikimedia commons
---
Platine Hotel, a 4-star boutique hotel at the heart of Paris 15th