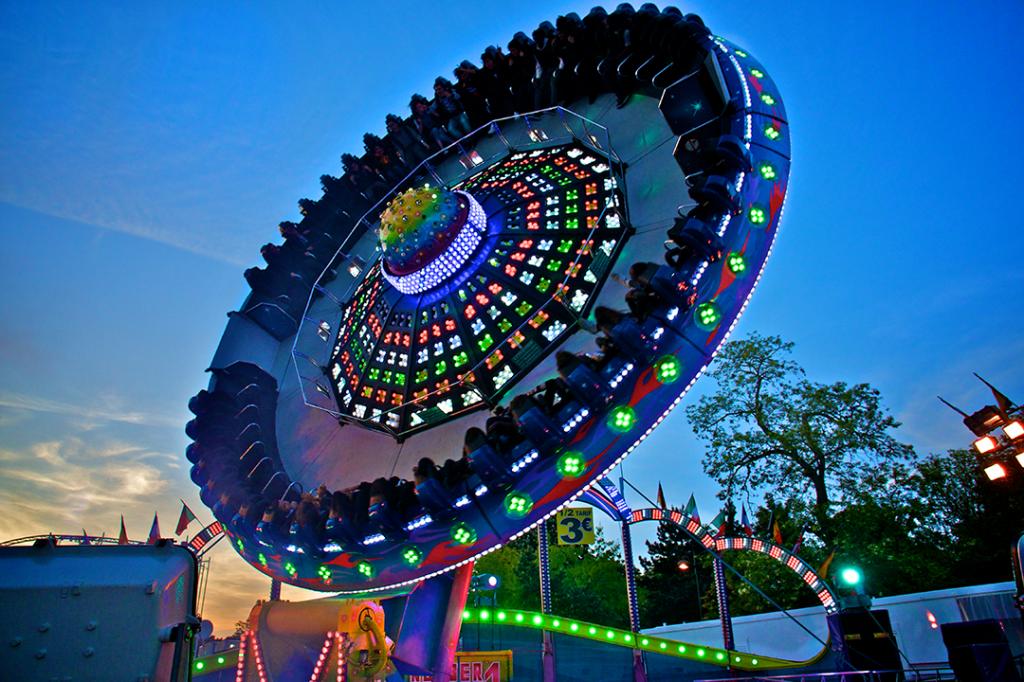 Rediscover your inner child at the Foire du Trône
Categories : Entertainment, published on : 4/13/17
In early spring, the Foire du Trône is preparing to get its big wheel turning and its carousels and other sensational rides started. For something a little quieter, Parc André Citroën invites you to enjoy its magnificent gardens and its large grassy lawns overlooking the Seine. It's an excellent place to soak up the first rays of spring sunshine.
Foire du Trône – the rides are back!
The biggest funfair in Europe reopens in Paris from March 31 to May 28, 2017. Eight weeks of fun and thrills on the lawns of Reuilly on the edge of the Bois de Vincennes. Come and unleash your inner child every day from noon to midnight and from noon to 1 am on Saturdays and bank holidays. Lots of new attractions await – just as they do every year.
The Platine Hotel recommends going on the opening night, March 31st. Each year, the Foire du Trône supports a charity and the Association Petits Princes has been chosen for 2107. All money raised during the opening night will be given to the association so that it can help make the dreams of seriously ill children and adolescents a reality.
A moment of relaxation at Parc André Citroen
Want to take a few moments to just breathe and relax with your family? Visit Parc André Citroën, a futuristic park designed by renowned architects and landscapers that opened in 1992. The 14-hectare park is made up of lawns, gardens, and playgrounds. It boasts the city's only green space that opens directly on to the Seine offering a unique perspective of the river. Parc André Citroën is divided into three themed sectors; the White Garden, the Black Garden, and a large central park. You will have the chance to admire rare plants, a number of exotic trees, and huge greenhouses filled with many surprises. Younger visitors will find lots of exciting attractions, including the anchored hot air balloon that can take 30 adults and 60 children to a height of 150 m for spectacular views of the park.
Copyright : Foire du Trône