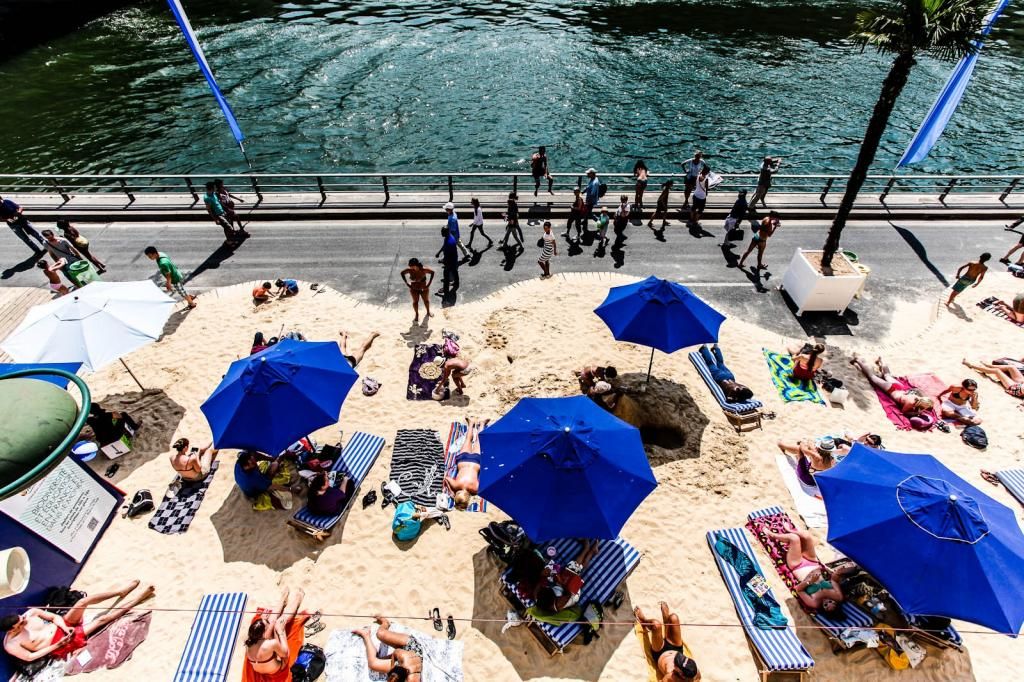 Paris: a foot in the sand
Categories : Events, Entertainment, published on : 7/9/16
Play beach volleyball in front of City Hall, doze under a parasol facing Notre Dame, make sand castles on the banks of the Seine; in summer, the heart of Paris becomes a seaside resort. This unique annual event appeals to both Parisians and visitors to the city.
A holiday atmosphere in Paris!
After a busy day of sightseeing or shopping, why not enjoy a few moments of relaxation in the sunshine at Paris Plages before making your way back to the peace and tranquillity of Platine Hotel? Every summer since 2002, part of the River Seine becomes a beach. Deckchairs and beach umbrellas bloom, and cafes, bars, and ice cream vendors appear. Everyone makes for their favourite place; athletic types head for the beach volleyball courts, rackets or beach football, teenagers gather in outdoor cafes, and those seeking peace and quiet settle in the reading areas. Paris Plages now takes over three areas on the banks of the Seine - Voie Georges Pompidou, the forecourt of Hôtel de Ville (City Hall), and Bassin de la Villette.
Activities and workshops
You'll never feel bored at Paris Plage! Visit one of the event's many entertainment areas if sunbathing isn't for you. Bowling, tai chi studio, ballroom dancing on stage, carousel, zip line, an archaeo-range where children can learn about archaeology or water areas, you will be spoiled for choice. And, of course, everything you need is provided; changing rooms with showers, catering, and shuttle services. Paris Plage is open from 10 am till midnight every day from 20 July to 21 August - and until September 4th at the river Seine docks – and the holiday atmosphere is worthy of the best resorts.
The Platine Hotel is the perfect base from which to discover all the exceptional attractions in Paris this summer, from museums and shopping to cultural outings and fun days at the beach!
Picture credits: Sharat Ganapati