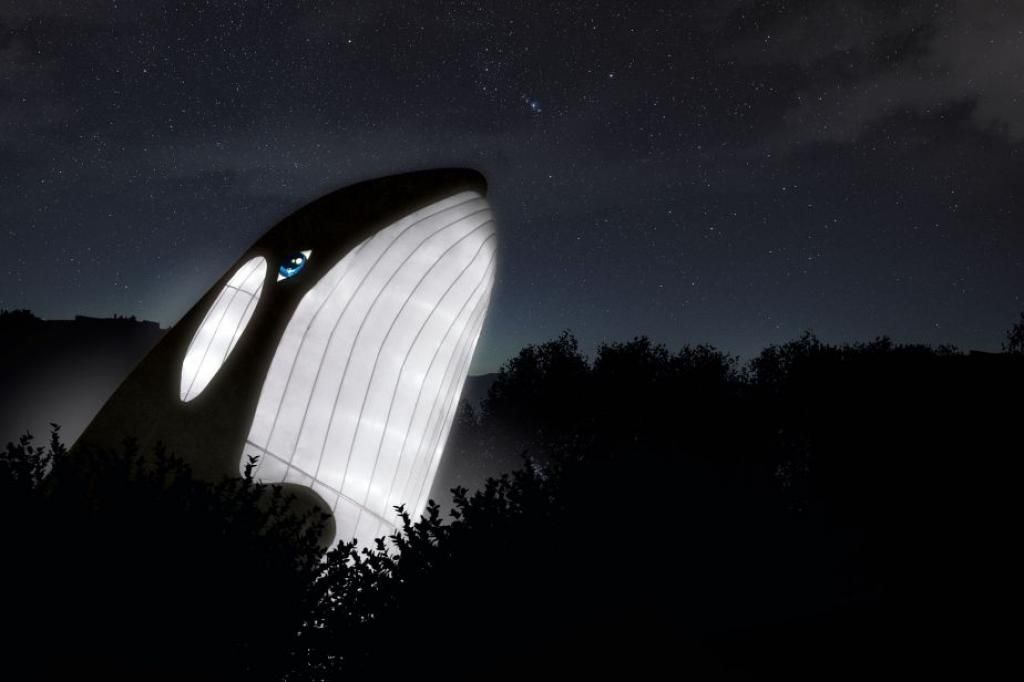 Immerse yourself in an Illuminated Ocean
Categories : Exhibitions and Museums, published on : 12/5/19
A museum with Christmas illuminations? It's true! For the second year in a row, the Jardin des Plantes invites you on a magical journey through its aisles that provides a link between the festive season and a scientific exhibition of the highest purpose. A magnificent feat that is sure to repeat the huge popular success of last year's light sculpture event. Treat yourself and your family to a visit during your stay at the Platine Hotel!
Illuminated Ocean; an underwater walk in the gardens
Meet a crab the same size as you, waiting at the edge of a grove, admire the shimmer of a brightly hued clown fish, stare in amazement at the soaring leap of a majestic killer whale, all in a burst of exciting and colourful light... This is the adventure you are invited to experience at the Jardin des Plantes every day from 18:00, and it's a spectacle that the whole family can enjoy. Illuminated Ocean is sure to be one of the top outings during the festive season in Paris!
The Jardin des Plantes reinvents itself
Illuminated Ocean invites you to a place of knowledge and makes it a space for sharing and, dreaming. Raise your family's awareness of the fragility of our oceans. The walk through the illuminated structures will take between thirty minutes and one hour, so why not also seize the opportunity to visit the recently redesigned and still utterly fascinating Grand Gallery of Evolution, or plunge into Ocean; an Unusual Dive, an amazing temporary exhibition devoted to all the mysteries of the deeps? The Platine Hotel team reminds you that tickets for Illuminated Ocean must be booked online!
Leave behind the crowds thronging the department stores and illuminated avenues and enjoy the serenity of a centuries old botanical garden bedecked in light thanks to Illuminated Ocean. It's a walk to the border of dreams and reality that is simply magical.
******
More information:
Crédit photo : Océan en voie d'illumination © MNHN
---
Platine Hotel, a 4-star boutique hotel at the heart of Paris 15th