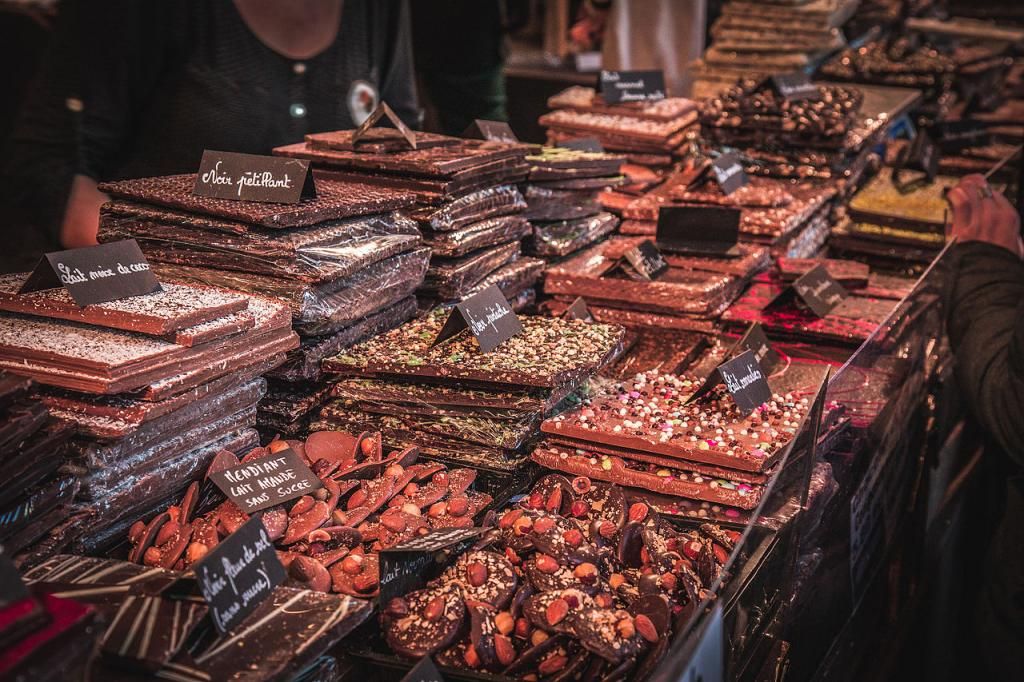 Gourmet break in Paris
Categories : Fairs and Trade Shows, published on : 9/9/16
Paris is the world capital of gastronomy and gourmet indulgence is practically part of our lifestyle. That's particularly true from October 28th to November 1st when the Salon du Chocolate returns to Porte de Versailles. An essential event for every gourmet.
Chocolate in Paris this Autumn
The sunshine and summer holidays are just a memory by late October and there seems to be a lull in the period leading up to the end of the year holiday season. That's why it's vital to do something exceptional! Book a stay at Platine Hotel and you can reach the great halls of Paris Expo and Salon du Chocolat in 10 minutes by metro. The show presents an exciting programme for its 22nd edition with entertainment, meetings, demonstrations, exhibitions, lots of surprise events and activities and, of course, chocolate tastings. Every detail is intended to immerse you in the warm world of chocolate, a place of sensual pleasure and sheer indulgence. New for 2016, children now have their own dedicated area where they can explore, touch, experiment and, of course, taste.
Classics and surprises at the chocolate fair
More than simply an exhibition, this is a lively show that is dedicated to chocolate but where meetings take place and friendships are forged. The fair encourages encounters with top pastry chefs and cocoa experts, but also with the fashion designers who create the stunning chocolate couture gowns. The fashion show is one of the highlights of the show and everything is made from chocolate – fascinating, delicious and ephemeral. You can also attend the Relais Desserts Charles Proust contest where the best chefs compete to create chocolate masterpieces in front of you. Additionally, conferences and talks explore the many exciting topics related to the chocolate world. Why not conclude your visit with a wander around the specialised bookstore? Brighten up your autumn with a visit to the Salon du Chocolat!