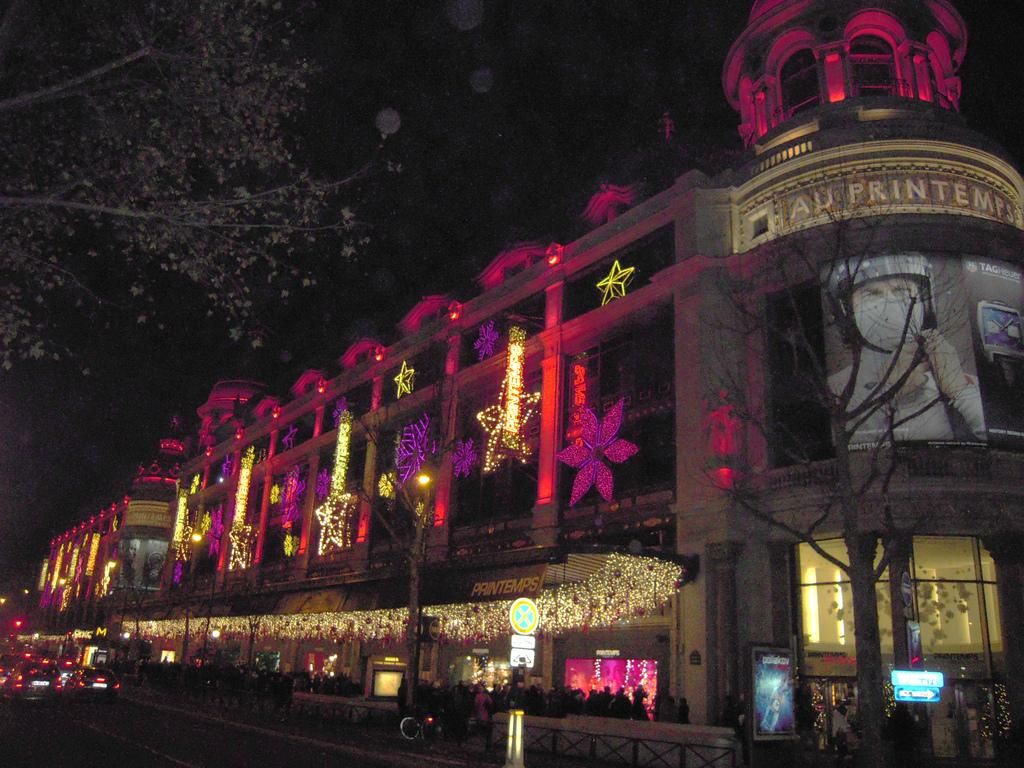 Displays and Christmas lights - essential festive outings
Categories : Visit Paris, published on : 11/5/18
Paris has numerous festive showcases and events to immerse you in the magic of Christmas. From the end of November, you can experience all the things that make a real Parisian Christmas. Innovative window displays or fabulous illuminations – organise a walk or just go where your footsteps take you.
Beautifully designed store windows
From the Platine Hotel, cross the Seine to reach the Grands Magasins district. It's the ideal starting place for Christmas shopping trips as well as a favourite with Parisians for its beautifully decorated animated window displays. The BHV Marais, Printemps Haussmann and Galerie Lafayette department stores compete to be the most creative. Intricate automated features, fun scenarios and carefully designed lighting, the fascinating sets are a delightful mix of tradition and fantasy. And, of course, they are free of charge and available at any time you like.
The City of Light in all its splendour
As evening falls, thousands of lights illuminate some of the capitals most beautiful sites and monuments. Place Vendome, Champs-Elysees, Avenue Montaigne, Montmartre, Bercy Village – each is highlighted by enchanting lighting and the magic returns each evening. If you're tired after a busy day of shopping or sightseeing, board a panoramic bus that will take you to some of the best sites in Paris. Or, take a memorable stroll among the elegant Avenue Montaigne illuminations, the creative luminous work of Jordane Saget at Bercy Village, or the traditional Montmartre lights. Even if you're not a fan of Christmas, you can't fail to be won over by the sparkling beauty of the department store windows and the illuminations. A romantic stroll on the Champs-Élysées, family shopping on Boulevard Haussmann, a walk, bus tour or riverboat outing – experience the magic of Paris at Christmas.
******
More information :
Photo credit : © patrick janicek - Flickr
---
Platine Hotel, a 4-star boutique hotel at the heart of Paris 15th