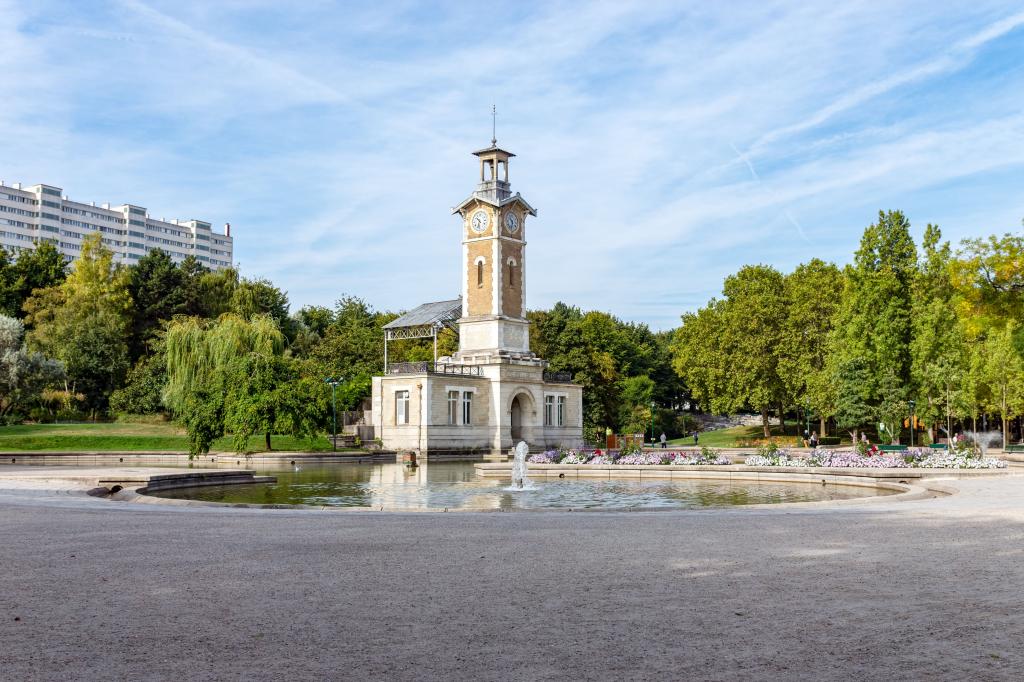 A green break in the 15th arrondissement
Categories : Visit Paris, published on : 6/1/23
The 15th arrondissement of Paris has many parks, gardens and squares, offering delightful places to relax, especially in the heart of summer. Take advantage of your stay at the Platine Hotel to discover two iconic parks with very different personalities: the Parc Georges Brassens and the Parc André-Citroën.
A bit of history in a beautiful garden
Within nearly 9 hilly hectares, the Parc Georges Brassens preserves part of the district's history. This green space occupies the site of the old Vaugirard abattoirs that once supplied Paris, as well as former vineyards of which a square of vines still maintains the memory. From the belfry to the apiaries, the history of the site is there to see for those who know where to look. Today, from the water feature to the children's games, via the shade dappled paths and the charming sculptures, everything invites you to take a refreshing break away from the bustle of the street.
A balcony on the Seine
The Parc André-Citroën occupies 14 hectares on the banks of the Seine, on the site of the former Citroën factory. Inaugurated in 1992, it is resolutely contemporary in its design, and just a 10-minute walk from the Platine Hotel. Extensive lawns offer an unobstructed view towards the Seine and invite you to enjoy a picnic or a siesta. Wander its paths to discover the park's diversity and especially its monumental greenhouses. The water games give children the opportunity to cool off throughout the day. And don't miss the opportunity to board the Ballon Generali basket. This tethered balloon rises to 150 metres above sea level, providing a splendid view of the city.
The Platine Hotel team will be happy to recommend bakeries and pâtisseries in the neighbourhood where you can put together a picnic to savour in the bucolic surroundings of the Parc André-Citroën or Parc Georges Brassens.
*****
Parc André-Citroën
Parc Georges Brassens
Photo: UlyssePixel
---
Platine Hotel, a 4-star boutique hotel at the heart of Paris 15th