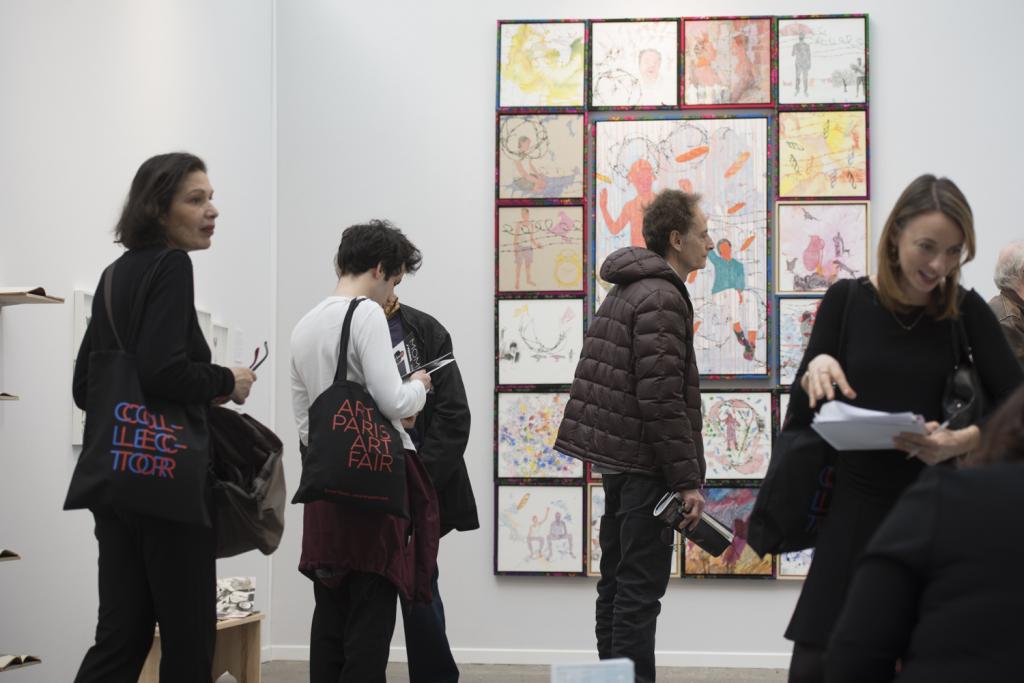 20 years of contemporary art at Art Paris Art Fair
Categories : Fairs and Trade Shows, Exhibitions and Museums, published on : 3/15/18
Art Paris Art Fair has helped to make Paris one of the most important international venues for contemporary art and, this year, the event celebrates 20 amazing years. Just cross the Seine to take part in one of the capital's most prestigious events during your stay at the Platine Hotel.
All the richness and diversity of contemporary art
A cosmopolitan and open look at the creative world, Art Paris Art Fair was conceived as an event that's as much for amateurs and new fans as it is for professionals. This year, 142 galleries and 990 artists representing 73 countries, including Switzerland which is in the spotlight for this edition, will participate in exhibitions, events, screenings, conferences and retrospectives. This lively fair offers a particularly open and diverse take on current trends and everyone can find spaces and exhibits that satisfy both their tastes and expectations.
Participate in this homage to contemporary art
Art Paris Art Fair takes over one of the city's major venues, the Grand Palais. Ideally located on the banks of the Seine between the Champs-Elysées, Place de la Concorde and Pont Alexandre III, the site overlooks one of the most prestigious shopping areas in Paris. Combine your visit with a romantic stroll and a spot of window shopping! Your room at the Platine Hotel is just minutes from the event, and you'll find that the hotel's elegant and original design features are as striking as the works you admired at the Grand Palais! From April 5th to 8th, contemporary art enthusiasts will head for the Art Paris Art Fair. This year's edition promises to be exceptional as the fair celebrates its 20th anniversary - don't hesitate to ask our team at the Platine Hotel to help you organise your visit!
Photo credits : ©E_NguyenNgoc